*Important notice from Kotolier* (重要なお知らせ/日本語は下のほうにあります)
Due to some defects found in our products,
we have to announce a recall of the following items.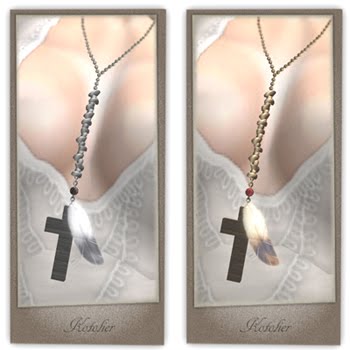 *Kotolier "Nature" Necklace (Gold)
*Kotolier "Nature" Necklace (Silver)
What to do :
Please kindly send the items back to Kotori Skytower.
No need to send me an IM or notecard, but please simply send them to me.
I'll forward the new item in return plus an additional gift to show my apology.
If you've sent them to your friend as a gift, please inform your friend about this, or please give them this link.
http://kotolier.blog.fc2.com/blog-entry-25.html
If you have any further questions, please feel free to get in touch with Kotori Skytower (notecard is better as IM might be capped).
Thank you very much in advance for your understanding and the kindest cooperation.
Kotolier
Kotori Skytower
+++++++++++++++++++++++++++++++++++++++++++++++++++++++++++++++++++++
当店から発売いたしました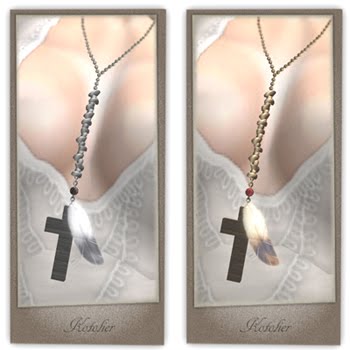 「*Kotolier "Nature" Necklace (Gold)」
「*Kotolier "Nature" Necklace (Silver)」
について、不具合が見つかりました。
お買い上げ下さった方は、お手数ですがアクセサリーを
Kotori Skytowerまでご返品下さい。
その際、IMやノートは不要です。お送り頂ければ大丈夫です。
不具合を修正したものと無償で交換させて頂くとともに、
お詫び品をお送りさせていただきます。
どなたかにプレゼントしてしまわれた場合、
大変申し訳ないのですが、プレゼントされた方にこのことをお伝え頂くか
http://kotolier.blog.fc2.com/blog-entry-25.html
上記ブログの記事を見て頂いて下さい。
何かご不明な点がありましたら、ご遠慮なくKotori Skytowerまで
お問い合わせ下さい。
よろしくお願いいたします。
Kotolier
Kotori Skytower
スポンサーサイト